Kagura Bachi does not lose its readers for a single second. While the daruma wizard has just been beaten in a dynamical chapter 4, the powerful action gives way here to a nice and quiet moment between Sharu and Chihiro. Welcome to a journey between sandwiches, ice creams and milkshakes… Here is Kagura Bachi chapter 5!
A happy day
After rescuing Sharu who was being pursued for a mysterious reason, Chihiro and Mr. Shiba decide to split up to be more efficient. The sorcerer goes looking for information. Meanwhile, Chihiro must take care of the little girl. This is an opportunity for our two young protagonists to discover each other a little more. Indeed Sharu, although she is innocent and extroverted, still hesitates to fully trust the two men. But a connection is gradually established between Chihiro and her since the young man shows himself to be sweet and mindful. Well aware that they are linked by the assassination of their respective parents, Chihiro is sensitive to her situation. And he wants to give a little carefreeness back to the young girl, even if it means literally paying a high price, in food.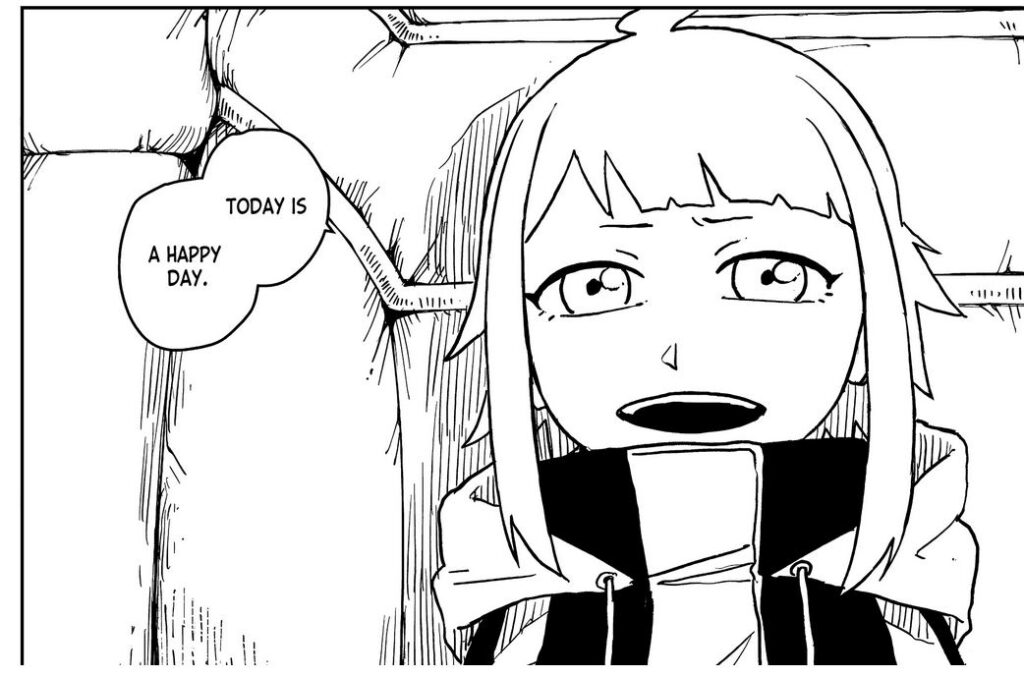 A true walking stomach, Sharu actually costs her weight in gold to feed. The little girl, always full of enthusiasm, does not reveal her secrets. But despite her mysterious past, she continues to bring a welcome touch of offbeat humor to the manga. Her character, to be placed between Anya and Yotsuba, is funny and moving. If Hagezono Takeru's drawing is less highlighted in the quiet chapters, the mangaka really knows how to rely on his characters. So, we can only hope to see Sharu blossom and take on an important role in the story.
Questions and answers
The personality of Mr. Shiba remains shady. Surfing on a gray line, the man is ready to do anything to get answers. In this chapter, he does not hesitate for a second to use torture on their prisoner, without showing the slightest emotion. Since the extent of his powers is still unknown, as are his motivations and his history, we hope at least that he will remain on Chihiro's side. In any case, Chihiro does not seem to mind the violence carried out by his partner.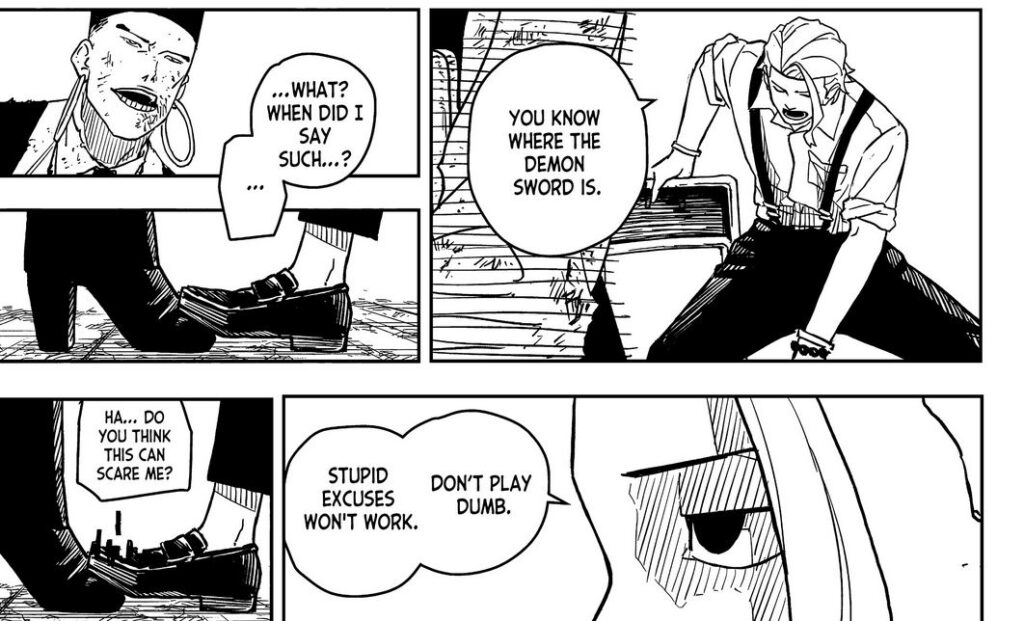 Good or bad, his methods prove effective to say the least. Indeed, Mr. Shiba finds out who is behind Sharu's assassination attempt and immediatly tells Chihiro. The man is an influential arms dealer : Gennichi Soujou. In a full-of-details double page, the manga gives us a first impression of him. Penthouse overlooking the city, indoor swimming pool, luxury geishas and torture with a nice cup of sake… We can bet that this Yakuza will do anything to get his hands on the priceless swords. Thus, Kagura Bachi's new enemy slowly emerges from the shadows.
As Chihiro and Sharu return from a busy day, a new foe appears. Impactful character design, intriguing power, all in a magnificent drawing. The bad guys are definitely highlighted in Kagura Bachi. With a wizard to fight in the middle of town while protecting Sharu, chapter 6 promises to be quite a battle for Chihiro…