Season 3 of the Netflix series Sweet Tooth will indeed be the last. Unfortunately for viewers who are passionate about Gus' journey, the adventures will be coming to an end very soon.
While season 2 of Sweet Tooth has been a hit on the platform since its release on April 27, its future is now sealed. The series adapted from the comic book of the same name finally offers a storyline worthy of the original work, which will satisfy even the biggest fans. The atmosphere is darker and the problems linked to the existence of the Hybrids are treated with accuracy.
Given the success of the programme, Netflix has just announced its renewal. Sweet Tooth will therefore return for a third season with great fanfare. But this new chapter will also be the last one. Netflix has revealed this last chapter and its new salvo of episodes via Twitter.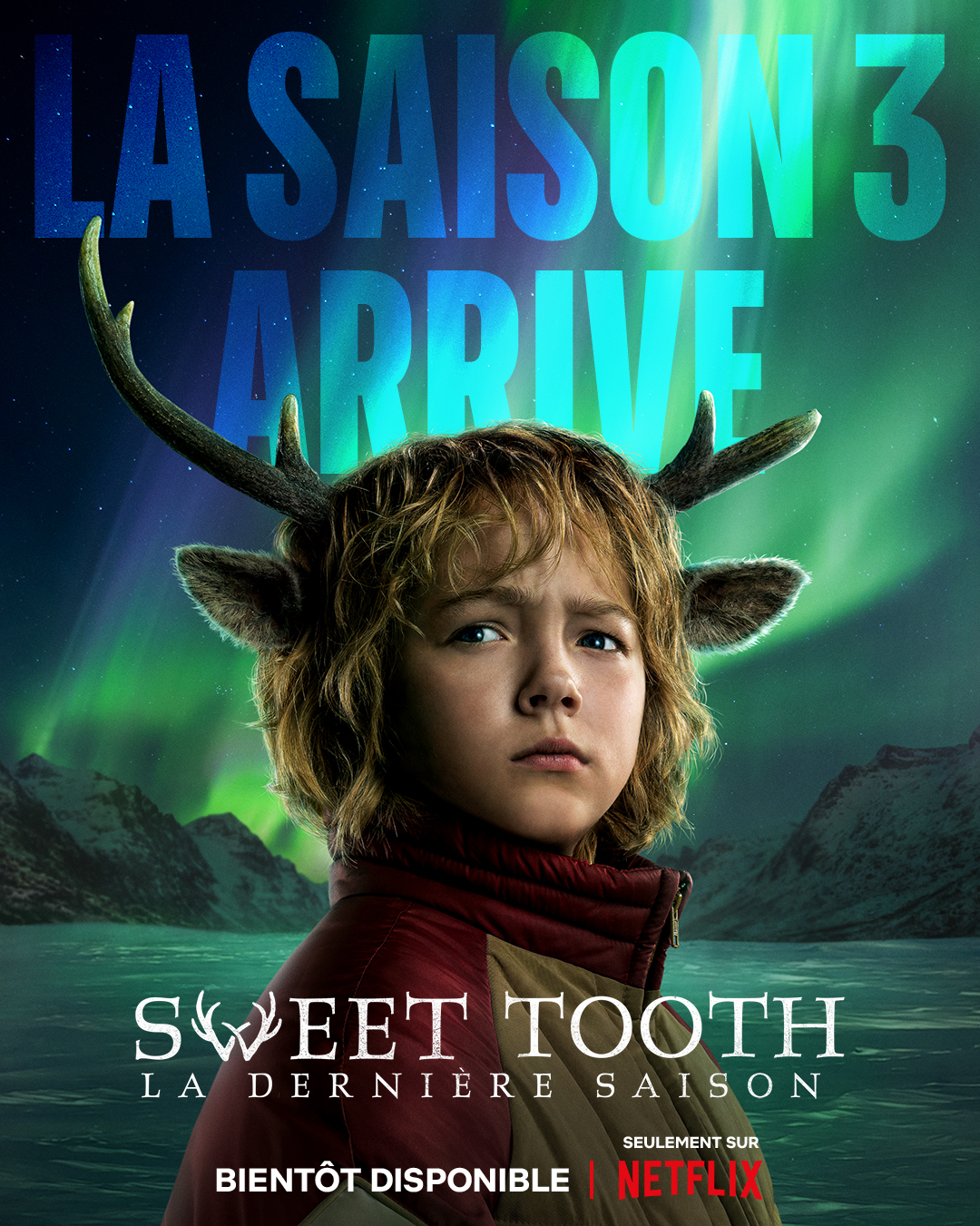 Netflix did not want to extend the narrative, which could lead to a loss of interest and cause the loss of this programme, which is nonetheless well worth watching. Fans can therefore be reassured by this announcement, which will nevertheless leave a bitter aftertaste. This third season has already been filmed, protecting it from possible delays due to the writers' strike that is in full swing in the US.
Sweet Tooth season 3: an ending that suits the producers
Showrunner and executive producer Jim Mickle also spoke out about the finale:
"In a lot of ways, it's exactly the story that I imagined we would tell and in a lot of ways it takes on its own life. At the beginning, I think you set out to tell these landmark pieces of Gus' story and the big pieces of the comic book, but the beauty of long-form storytelling and Gus' journey over 24 episodes is the characters themselves tell you what they want to be."
So there was no rush, the teams were able to tell everything they wanted to. The biggest fans can always extend the experience with the comic book series by Jeff Lemire, published by Urban Comics.
For the moment, no date has been announced for season 3. But there is no doubt that this final chapter will be fine-tuned by the Netflix teams, to give Gus' story the conclusion it deserves.
Casting : 
Nonso Anozie : Tommy Jepperd
Christian Convery : Gus
Adeel Akhtar : Dr Aditya « Adi » Singh
Stefania LaVie Owen : Rebecca « Becky » Walker / « Bear »
Dania Ramirez : Aimee Eden
Aliza Vellani : Rani Singh
James Brolin : the narrator
Will Forte : Richard « Pubba », Gus' father
Neil Sandilands : General Abbot
Naledi Murray : Wendy
Marlon Williams : Johnny
Christopher Cooper Jr. : Teddy Turtle
Yonas Kibreab : Finn Fox